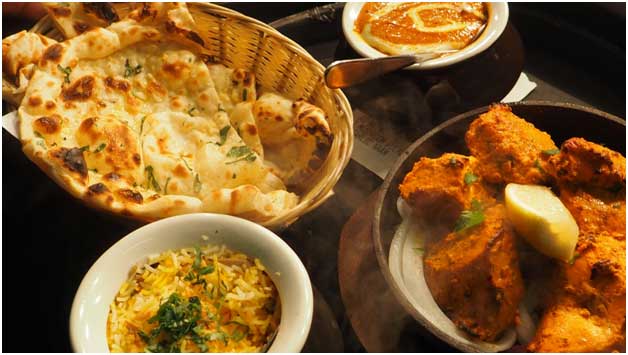 Indian restaurant and Indian cuisine are worldwide renowned. Indian food is spicy and delicious at the same time. People not only Indian, but outside India also eat Indian food and enjoy it. Food is necessity of life. It is the basis of our survival. If you don't eat food, you can't get energy and the endurance to survive. In Indian cuisine also, some people eat sweet, some eat spicy and some eat boiled food. Indian cuisine is a mixture of North Indian food (mainly roti) and South Indian food (Idli, Dosa) with some boiled food from North-East India. You don't really need any specific mood for the food. You can also munch anything anytime of the day or night.
What is catering?
Catering means providing services related to food. The person who provide catering services are called as caterers. It is like outsourcing food services. If there is any big event like marriage, birthdays, special occasions, etc. the food can't be cooked by anyone all alone. That is why catering is used. Catering is done in large amount. It is a hired service which is paid. It is based on contract or some pre agreement. If you hire a caterer, they will do everything related to food. They will buy vegetables, spices and labor, everything is their headache. They will be held responsible if food is not tasty. You can find caterers near you by searching for catering near me.
How to order from Indian restaurant?
There are many ways to order from Indian restaurant.
Online: You can order food online from Indian restaurant. You can order from food delivery apps, from websites. You need to have an account to start ordering. You must register firstly, and then log in to start ordering. You get more offers if you order online. It becomes cheaper though they charge you delivery charge.
Offline: You can order food offline via calling them and ordering your food directly. You will find their number on maps or you can find it on food delivery apps. Calle them and place your order. Pay them on cash on delivery. You can even order offline and go and pick the order by your own. This will save your time.
Where to find Indian restaurant?
Finding a restaurant nowadays has become easy. You can find restaurants by searching online with more details about it and you can eventually search for it offline by roaming around the city. You can find Indian restaurant online by searching Indian restaurant nearby and you will get a list of restaurants where you can dine in or order your food. Indian cuisine is not only prominent between Indians but between foreigners also. Everyone enjoys the blend of our spices in food. Search for restaurants which are good according to public. People reviews and share their experience and you can go or not go on that basis. You can find Indian restaurants in any part of the world. Indians are almost everywhere and so is Indian cuisine. People know India and Indian food.