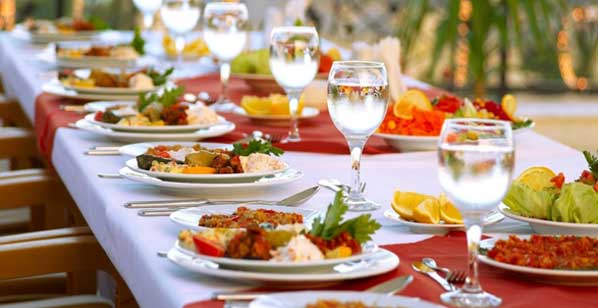 Personal events differ from corporate events. Such events deal with reputation of your company, so any lapse would hamper goodwill of company's net value. Planning of corporate events, a neglected area is food indeed a wrong approach in itself. Boston Indian catering is important for major corporate events because of the long time frame of such events. Indian catering menu Boston stresses on importance of food or catering services for any corporate event.
Enhances your reputation
Corporate events are all about prestige and goodwill. Quality food and services brings a smile on the faces of clients. Keeping up with the traditional, food and catering service companies strive towards enhancing goodwill of your company. The logic behind such events is keeping up with client's interest, and food along with catering services helps you to achieve it. Hiring of top notch food and catering services is a standard norm. A professional food catering or service company will roll out various delicious items enhancing reputation of your company.
Professional help
Food and catering service companies are driven by professional expertise and chefs. As a professional approach to an event is advocated, hiring professionals contributes to the fame. Professional knows how offers superior levels of services to your client base. Being familiar with the overall knowledge of corporate events clients are impressed with etiquettes leaving a lasting impression on their minds.
Management is trouble free
For a trouble free scenario hiring of companies offering best hospitality services is important. Availing services of quality service provider helps to manage prolific events. Being a professional event, it is better if professionals manage it.
On the platter variety is offered
Corporate events are associated with prestige of a company. A professional catering service company takes cognizance of this fact. To achieve a graceful aura to the event, offer plenty of delicacies on the event. From drinks to food they are particular on items that are part of professional events. No stone is unturned on their behalf in dishing out a professional approach. Goodwill has a direct relation to reputation, and hence best food is provided.
Saves time in a cost effective manner
Availing a food and catering service saves a lot of time and money. Food prepared is hygienic prone and as they need to provide you with best eateries no worries at your own end. Having one eye on the reputation of your company they offer services which contribute to impressions of your company.
A last impression
Corporate events mean fostering impressions. A quality catering service helps you achieve that. Such events need effective and efficient management and hiring a professional caterer leads to better management of such events. No need to lose sleep over food servicing.
Managing culinary aspect of an event means hiring of articulated food and catering services. Lack of effort in relation to food services decreases productivity of workers with users losing interest. Next time when you are planning a corporate event get in touch with professional catering companies in Boston.