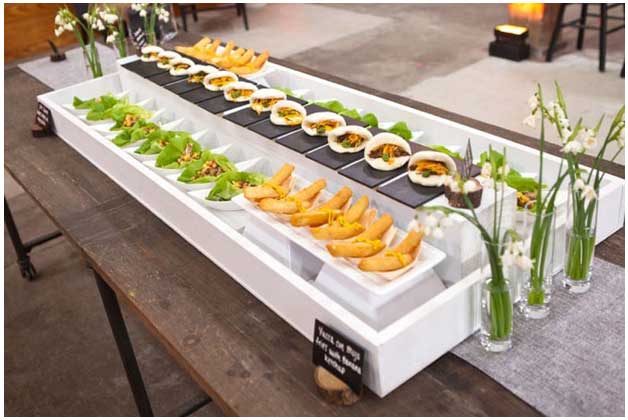 Are you looking for the best Indian food in Boston? Do you feel sad to say goodbye to the delicious Indian plates tasted from favorite Indian cuisines? If so, the problems are solved by reputed Boston Indian catering service providers. You are never away from Indian food. The time around the dining table is so important for everyone. Delicious dishes bring tasty moments that add colors of love and satisfaction to real life. It is really difficult for everyone who tasted Indian food to stay without it. Now never leave your tongue drought for Indian dishes and desserts.
The menu makes you mad
There is no doubt that Indian menu for gourmet catering in Boston really makes you mad. Find everything including appetizers, non-veg entrees, seafood entrees, vegetarian entrees, rice and noodles, desserts, salads, beverages, breads and more. Reputed catering services made the menu to meet the expectations of all types of people. Indian menu is gaining momentum around the world with its unique combination and deliciousness. The traditional touch and taste are well preserved in Indian cuisines in Boston. All of the Indians and other residents in Boston now enjoy the specials in Indian dishes without making long hours of searches.
Celebrate every event
Delicious food makes the center of attraction of most of the events. Celebrate all of the important events and moments in life with your friends and relatives. Boston is such a wonderful place to celebrate the events in luxury party halls. It is also a good idea to celebrate the event at your home if space allows it. This gives you maximum freedom and comfort and to create some wonderful moments to be remembered forever. Add the real beauty to the events with delicious ranges of Indian food that tastes similar or better to the dishes that comes from the hands of your mom.
Fast delivery
Reputed Indian catering service providers of Boston never make you wait for the food. They assure fast delivery within the intended time to help you enjoy the dining moments. Now you can meet the urgent food needs without any tensions. Place the orders online at any time to book the food in advance in case of special events to avoid last minute rushes. Reputed catering services providers with a good team of delivery experts and vehicles, make you smell the delicious even before you look at the clock in anticipation.
Assured quality
Reputed Indian caterers in Boston make use of high-quality ingredients to bring the real taste of Indian culinary art. Indian chefs with incredible professional experience, work in a sophisticated kitchen to bring mouthwatering dishes for you. The services are provided to almost all of the important parts of Boston. Enjoy the real Indian taste at affordable rates.
Now get the best in Indian catering menu Boston online. Go through your favorites and place the order. Never say goodbye to Indian dishes if you really love it. Get your most loved Indian dishes at your doorsteps.
Tasty Indian foods are never ever away from you in Boston.