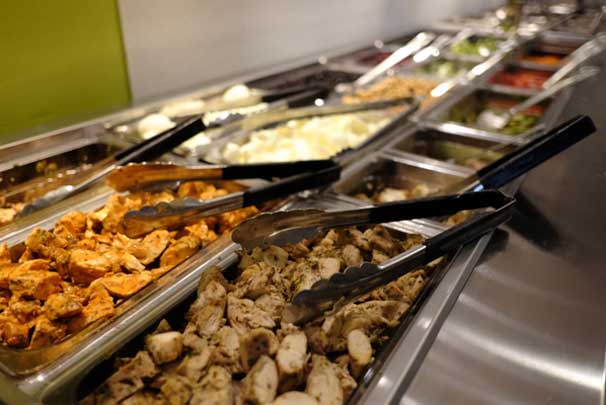 One thing that finds equality of love all around the world is good food, cooked with love, a balanced proportion and combination of ingredients with a pinch of spices, a mouth-watering aroma that satisfies your taste buds and beauty in its look showcasing the power to attract to itself.
Indian food is as diverse as Indian culture, large number of dishes just like Indian languages and traditions, gets more and more delicious with an experimental touch to specialties across the states and cities with all; having different cuisines and exotic dishes as their traditional food.
Not only in India but across the globe, Indian food has gained popularity among people. Many restaurants and hotels are serving authentic Indian cuisine at foreign lands which is opening up all new dimensions to business in food and services. Presence of Indian dishes can even be felt in Boston which as a city is not lacking in options for great Indian food and can easily find a lot of places that specialize in different regional food and serve specialties in both traditional and fine dining settings.
Also if you are looking for doorstep service then various caterers are also in the market to make you feel home in Boston. Birthday parties or get-together at home or workplace with friends, marriages or events all the occasions are filled with ease and comfort when you are not to cook by yourself as options are available to get it all sorted within your budget without digging a hole in your pockets and with a twist of taste. Catering companies are an absolute crowd pleaser. They provide full service catering for indoor and outdoor events and not only manage to make your event special but also serve top quality ingredients with a twist of taste. And Boston Indian Catering is no different.
So, if you are looking for exceptional taste and do not want to settle for less and ready to spice up your life with some amazing food then, we advise you to go for Boston Indian Catering. You will be impressed with the quality of food these people are known to offer. Their chefs well understand the needs and requirements of their customers and prepare the food accordingly. This is what gives them an edge over others in and around the city.
You can find a table or place an order via a call at this food joint located in Boston and around as per your comfort, requirements and mood. The place not only provides an ambiance to sit, relax and enjoy food but also leaves no stone unturned to satisfy their customer's requirements. You can also search the internet for Indian Food Catering near me and you will come across Boston Indian Catering serving people from quite a considerable number of years. So, why to wait? Hurry! Pick your phone and place an order now to relish the scrumptious food prepared by them!