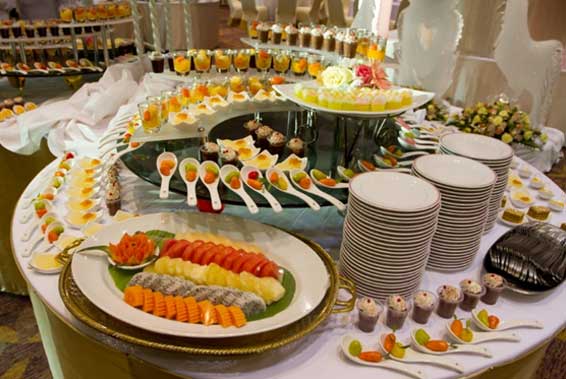 Gatherings are so important in both office and family. Present businesses conduct both formal and informal gatherings to take important decisions or to have some fun. Families plan for a gathering for great fun with their members and kids to celebrate some part of life out of the office. Whether it is a formal and informal gathering, there are two important things that determine the success of the event; they are the place and the food. It is not a tiring task to fix the place. But you should be serious about the food since it should be liked and loved by each of the guests or participants.
Gourmet gathering
It is really a good idea to depend on Gourmet Catering service providers to order the best food for the event. Professional caterers of Boston are experts in providing food that goes in tandem with the occasion. They can provide you with a wide range of foods to provide something special for everyone in gathering. Now food is not at all a problem in parties and events, since the best in drinks and dines comes in its beauty and quality from the cuisines of reputed Indian food caterers in Boston.
Menu to meet your expectation
A lot of discussions are made to determine the menu for the event or party. You can select from wide ranges of Chinese and Indian foods. With the experience of food served to hundreds of similar occasions, reputed caterers of Boston provide the best menu for your gathering. There is no need to take any of the efforts and pressure related to food preparation. Just share the menu and the place with the caterers. The food will reach the event hall or place at the right time.
Unexplainable taste
Indian food is known for its exclusive taste. Professional caterers make use of high-quality fresh ingredients and spices to prepare dishes with the real taste from the Indian culinary. There is no doubt that you will experience an unexplainable and never experienced before taste in each of the dishes that come to your table or plate. Experienced and committed chefs take efforts to present the original taste in an innovative way. They don't make use of added preservatives to bring artificial taste.
Affordable rates
It is good to arrange a gathering during frequent intervals to create some unforgettable moments with your beloveds or special ones with delicious ranges of drinks and dines. Tasty food can change the entire tone and tune of the party. If the food runs out of the taste, the entire thrill and fun of the event can go in vain. Hence never take chance on catering services. Get the list of best caterers and make an effective comparison in terms of rate and quality. This helps you select the Best Catering Boston who can provide quality catering service at affordable rates.
Reputed Indian caterers are well aware of the importance of tasty food for any of the events. There is no doubt that your event will turn out to be a celebration of tasty food to make everyone really satisfied.