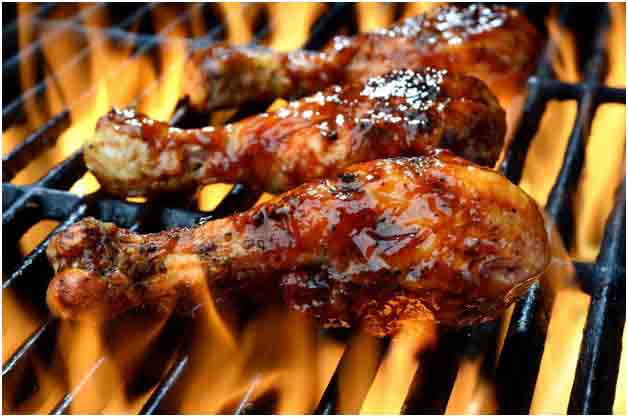 With fall fast approaching, there are many different festivities lined up. From Thanksgiving in the west to Diwali in the east. People all over the globe are going to be busy trying to make their celebrations perfect. Well according to many people, what better way to make the celebrations better than good food? Even if you are having a rough day but after eating your favorite bowl of ice cream or noodles, your mood will definitely be uplifted.
If you are planning on hosting a big event, then you might need the help of a catering service. Hire the Gourmet Caterers Boston for providing the best tasting dishes for your event. Many different catering services will definitely help you find the perfect menu that you might desire. Keep a look out for some of these simple but fun recopies that you might ask your caterer to cater for you.
Appealing appetizers
Fire Cracker Chicken Meatballs
Just the name will make you salivate. This savory goodness if filled with spiciness and sweetness will leave you craving for more. For those health freaks out there, this is a healthy choice (somewhat) as it is baked. Perfect finger food, and easy to make, these meatballs will certainly become a crowd favorite.
Cheese Pizza Dip
A great twist to the traditional pizza, instead of using the dough, all of your favorite pizza ingredients are baked in this creamy cheesy goodness of the dip. You can become creative with the toppings to create more flavors and favorites.
Deviled Eggs Benedict
An awesome combination of the Egg Benedict and the deviled eggs. This is a bite sized brunch recipe that can easily double as an appetizer.
Main course
Appetizers are just to help you to get hungrier. You need to satiate your gluttony with the main course. Here are some simple recipes that you can request your caterers to make.
Pork Chops
You can never go wrong with Pork Chops. They are rather easy to make, and taste delightful. Try out one variant that has Fig and grape Agro dolce. The sweet and sour sauce made by the vinegar and honey will tantalize your tongue.
Chicken Stew
Serving chicken for a holiday feast is a must. Many different recipes can be made with chicken, and the most classic of them is the Chicken Stew. Incorporate some vegetables and cream in them for the perfect texture.
Charred Chicken
The burnt flavor infused in chicken is the perfect example of how one should char their dishes. Incorporate some sweet potatoes and oranges with them and you have a perfect chicken dish on the table.
Cauliflower Steak
Finally an option for the vegetarians. Cauliflower Steak with beans and tomato may sound frightening, but once you taste this meatless recipe, you might (or Might not) reconsider eating meat.
Dessert
The most awaited part of a dinner in the desert. Here are some dessert options you can ask your caterer to provide you with
Chocolate cake
Classic chocolate cake. Everybody loves them. They are the perfect options for ending your desert.
Kheer
Kheer is an Indian sweet dish. It is similar to a sweet rice pudding. If you want to try something exotic in a tame manner, then Kheer is your option to go.
Ice cream
The child inside us awakes with this creamy delight.
The best catering Boston would not have a problem in accommodating you for some of these items. Try out something new both for yourself and your guests.