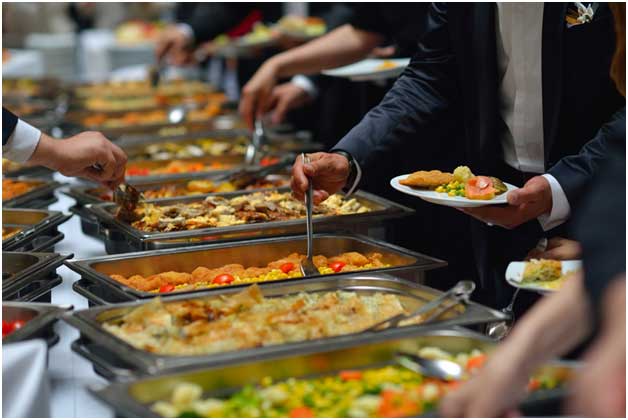 The trend of being influenced by different types of food culture has grown over the years. With the globalization, people have started trying over the food cultures across the world. This not only gives opportunities to explore new cultures and opportunities to know different flavours. Food is a mark of celebrating life, for the same reason, it is a part of every social gatherings and function. People have several Gourmet Catering options for functions and gatherings.
How does food culture grow?
Going to the earlier times people used to travel from one place to another while exploring tastes and cultures. Through this different food cuisine used to travel. While the cuisines spread there were several creations in the tastes too according to the places and tastes. In recent times, the scenario is different; the internet has made the going easier. People from any corner of the world can explore the taste of others. Also, there are several food outlets and stops nearby people that they can easily access the newer cuisines. Due to the availability of all the ingredients at the stores, people can easily accept them as a part of their lives. Also, the people away from their origin places no longer are dependent on the cuisine of that place especially if they don't like.
What are the various forms to spread this culture?
During the special functions, people can get the Best Catering Bostonwhere they can choose the cuisines available. Moreover, it is been more like a trend to include different cuisines as part of the event. Every day or the other people have social gathering among their friends, relatives, birthday parties, anniversaries, farewells and other occasions to get together and celebrate. Catering avails them the easy option to arrange the food for the guests. Following are some of the other forms through which the food culture spreads:
Opening of various multi cuisine chains of restaurants over places across the world has promoted this in quite a positive way.
Internet and various cooking channels have made people known to the different type of cuisines and cultures.
People have the food outlets near their homes making the cuisines available to them easily.
The various social parties make people familiar with the multiple cuisines popular across the world. This is more like spreading food culture while enjoying.
There are various food fates organized across the world where people from places all across the world showcase their food cuisines and tastes to the world. Also, they promote tasting their popular and authentic dishes.
In recent years the trend over traditional food has grown a bit. People are focused on getting back to the initial flavours. Since food gets the opportunity to know about people, there are various food bloggers who help you know this way of living. If you are organizing some function at your home or workplace, choosing catering will definitely be a good choice to get everything managed and gives opportunities to explore new food cuisines.