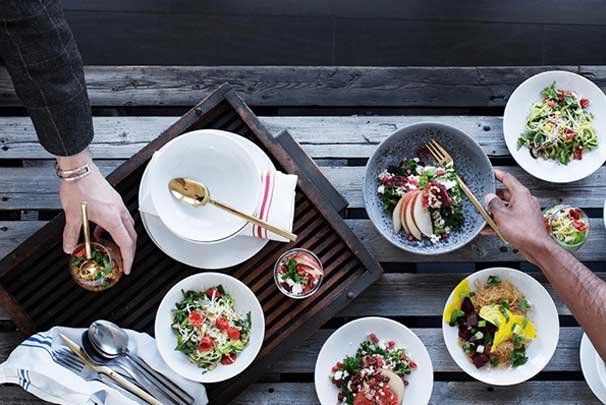 In anticipation of your big day, a long list of things is there so that events are conducted smoothly. Food is a vital cog in the wheel and deserves considerable attention. Hiring of Indian catering services ensures guests are satisfied with a smile on their face. Numerous benefits are attributed in hiring a catering service for your event.
Quality food
Caterers are blessed with experience of preparing food for thousands of people in any event. Considering the number of people expected, you can have a glimpse of flavored and delicious cuisines. Rather than relying on your near and dear ones to do the job, hiring of professionals would be of help. Being aware of task details, with quality ingredients your guests will have a taste of food.
Details and care
Hiring caters sticking to best quality equipment or ingredients for wedding portrays all wedding dishes have personal touch and care with each serving. Designed and well decorated plates will give a splendid approach. To boast appearance of your wedding professionals provide food in beautiful presentations. With meal presentation a wedding couple can leave a lasting impression in the mind of guests. Just ensure that it blends with overall theme or décor of any event.
Combats stress
Couples hiring a catering company for their event want to soak in the glory of this important day. The last thing they want is to focus on what is served to clients. In Hiring caterers, you can focus on important events of a wedding and enjoy this big day. The reason being you are aware someone else is dealing with preparation of meals for you for the guests.
Arrangement of food in a hassle free manner
A hectic task is to organize a wedding, and you will mess it up if you allow friends or relatives to do the job. Availing services of a quality catering professional leads to stress free food preparation and management. Professionals will deal with menu planning,Best Indian food Boston preparation and management. Quality caterer on your side, you can dish out a quality experience to your guests.
Saves time
In organizing an event, cooking seems to be a major hassle. If a wedding has many guests, then hiring a professional seems to be a good idea. Without them you will have a lot of things on your plate, shopping for food items, ingredients and even serving food to guests. Hiring of caterers is an advantage as they are aware of right techniques at a proper time. Essential time is saved, so that you can concentrate your time on other issues that warrant attention.
Food safety and hygiene
For a wedding food hygiene and safety is important. In hiring of a professional caterer you are aware that things are taken care in a professional way. Highest standards of quality are ensured to keep guests safe from any mishaps. A confidence is there that no corners are tapered.
Hiring of caterers for a wedding event should not be neglected.