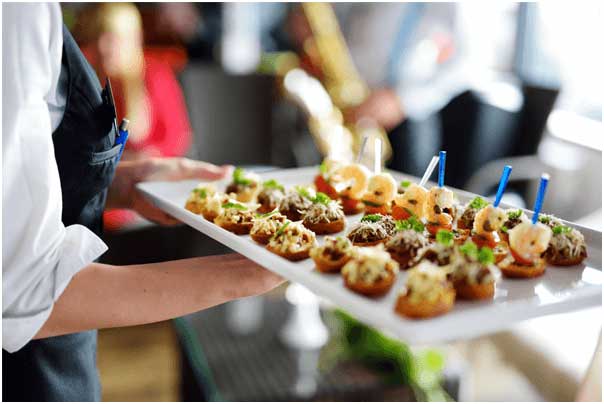 Boston is the city known for its food love and the passion with which they experiment within cuisines. The continual rise of artisan pizzas and sushi burritos are a testimony this city's craze for good food.Wide arrays of choices are available in restaurants, and when in the mood of a little dose of spice, one has many options of Indian restaurants to choose from differing on the regional cuisine that they specialize in. Here is some best Indian food Boston that you can dig into when you crave for a spicy vindaloo, or a murghmalai kebab, or the popular tandoori roti bread-
Himalayan Bistro-This place is a replica of an ideal fusion of Indian and Nepali dining. Their menu is popular for various Himalayan comforts like a breath of fresh roti bread, South Indian dosa, addictive fried pakoda, and plump momo. The fusion of culture allows you to explore different things like saagpaneer with momos.
The Maharaja- They truly live up to their name by giving it an ambiance that makes you feels like a part of a royal Indian family. Traditional hospitality while serving authentic and unique cuisines like murghmalai kebab (chicken marinated in herbs and cream) and bhindi do pyaza (sauteed okra) sets them apart from other restaurants. They are mainly known for their stacked daily lunch buffet and for a full bar with drinks like rum-spiked mango lassi.
Shanti- This is the safe haven to people in need of an escape to a hidden gem with amazing food. Their menu flatters your stomach and confuses your mind as they offer you almost everything you can think of. Be it in the "Chaat Corner" or in the tandoor oven specialties, everything is expertly prepared and doesn't disappoint. The staff accommodates the desire to spice up food as per customer's demand in dishes like Khorma, bhuna, biryanis, veggie dishes and many more.
Punjabi Dhaba- The restaurant gives you the feeling of an authentic roadside dhaba with its food cart styles tray which heaped with aromatic cuisines, exclusively popular in North India. Punjabi Dhaba with their décor and menu,specialize in giving out various delicacies famous in Punjab like a tray with chatt (crunchy snack mixes), pakoras, tandoori items, curries, paratha. They also serve lighter western dishes and special platter or thali for the indecisive. All at reasonable prices which are to be paid by cash only, keeping up with the roadside theme?
Mela-With a tweak of modern décor, a lengthy menu beginning with Indian-inspired cocktails, Mela aims to deliver satisfaction to all its customers. Duck jalfrezi and bainganbhartha (a baked and sauteed eggplant dish) are the most tried out adventurous dishes, the do-it-yourself hot stone entrees serves as a fun activity, there is absolutely no shortage house-made bread in the menu, vegetarian options, and modern specialties like pork vindaloo, and the vegan-friendly subzpanchmael, a cardamom-scented stir-fry of peppers, artichokes, asparagus are all available in the really lengthy menu.
There are many more Indian restaurants to choose from which you can always explore like Surya Indian Kitchen, Kashmir, Tikki Masala, UdupiBhawan and so on. The hunger never really ends, does it?