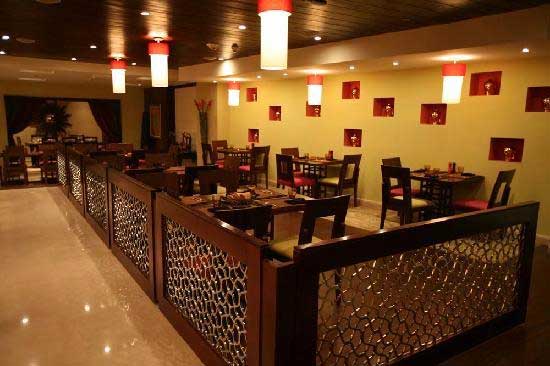 A good number of people across the globe have tasted Indian food at some point of time in tier lives and term it as fatty, curry, spicy, hot and rich. Some simply love to have it every now and then. As a matter of fact, it is the varieties of Indian cuisines that actually make people to enjoy it on different occasions or to change their regular order. Therefore, attempting to characterize Indian dishes and that too in few words can be a real challenge for anyone.
Wide range of cuisines served
With India being a vast country and having different cultures, it is quite natural to have hundreds of dishes that are really mouthwatering and delicious. Moreover, Indian food is said to have evolved with time based upon external and internal influences. Those quite passionate with regards to Indian cuisine are of the opinion that its preparation does involved intricate blending of several ingredients and spices that is termed to be an art. Checking out the leading Indian restaurant can help to order some amazing dishes for anyone.
Few things not known about Indian cuisines
Healthy: Although many curry type of dishes are stated to be a bit heavy and has fat content, it is equally healthy. All Indian cosines are not to be assumed as featuring fat, similar to all Japanese dishes not featuring rice! It is possible to augment several recipes with regards to fat or oil contents. There are a good number of dishes not using oil. Healthy spices and good amount of vegetables are used in Indian dishes, providing tasty and satisfying flavor. Garlic, green chilies, ginger and turmeric are used commonly in the recipes, with each having its own health benefits.
Spicy: Majority of the Indian dishes do incorporate different types of spices. But this does not mean that all of them are spicy. Some recipes require using of other 'hot' spices or chilies. However, it can be avoided according to taste and preference. Some dishes use simple spice profile, with few requiring just a couple of spices.
Easy to cook: Few recipes do require a good amount of effort, energy and time to cook and to develop its rich flavors and aroma. Few easy to prepare tasty recipes include bhindi ki subji, matar paneer, tandoor chicken, etc.
Curry: Curry for the inexperienced diners might mean the only ingredient which is used in Indian cuisines. However, it is not the truth! The term curry is actually a collection of different types of spices like garam masala. Although the garam masala basic ingredients are very much the same final recipe might vary between households.
Displaying diverse regional characteristics: The truth is that cuisine that is prepared in the different parts of the country does vary significantly. Perhaps, the most consumed and popular cuisine is the north Indian type. It involves tandoor cooking of vegetables and meat, while cream is used for marinades.
The best Indian food Boston does allow everyone to have their choice of cuisine from any part of the country.