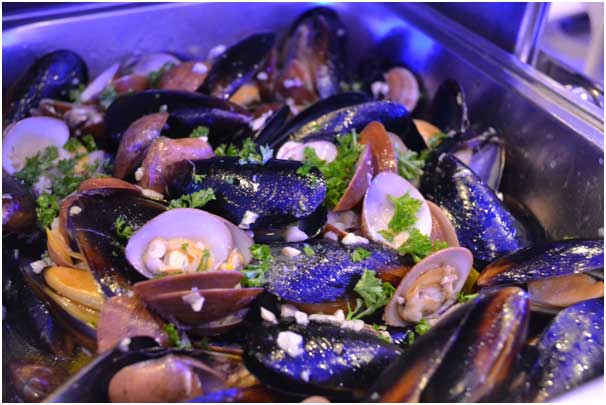 Planning menu for the event is a very tough job. Whether it is a wedding, reception, client appreciation or a small business party, few things that you should consider while choosing a menu for event are quality, food taste and what food and beverages are served.
While planning your event along with the food you should also look for good catering services. Choosing a particular caterer service is not aeasy task. You need to check several things before hiring a catering service. As because catering service has no grading service therefore anybody can start a catering business any day. Finding an experienced and knowledgeable catering service is very hard so it needs a lot of time to find a company on which you can trust.
Not just food but other equipment and services are there also important. Catering service is one of the best businesses in today's day. It's a business that is flourishing in every part of world. There are several cities where you find different kinds of catering companies. Boston Catering is one among them. Here are some things that you might consider before hiring a catering service.
Budget: Before you star looking for catering services you should look to your Budget and plan it. There are several companies which provide budgetary services. This is helpful in many ways. Cutting the budget out for food you can see how much money you are left for other works.
You get food and services according to the money you pay. Good caterers provide better services and make sure that the event runs well without any problem.
Research properly: Listen to mouth recommendations more. No matter how much advertisement is done but you will always go for the recommendation of your near and dear ones that those advantages. Ask your managers for recommendations and ask them about caterers with whom they have worked earlier as well. You can also have a tasting appointment in which they provide food for you to taste and gain your business.
Know your options: Hire Catering services according to your need. Catering services not only variesbecause of the price but fortheir services also. Good food and good services should match and complement each other. Look that you have enough number of staffs for your event. The number of staff depends on the event. So plan your event and discuss it with the head of the catering service so that they can provide you with sufficient number staffs that you need.
Responsibility and flexibility: Ask whether your catering service hasdifferent services for different purposes. Make sure that the services are flexible according to your needs and are responsible to complete all the tasks and look to the needs of the guests as well.
License and Insurance: Make sure that the catering service that you are hiring has the current license. Failing this your event may cost more than your anticipation.
These are some of the points that you should look before choosing a gourmet catering service.