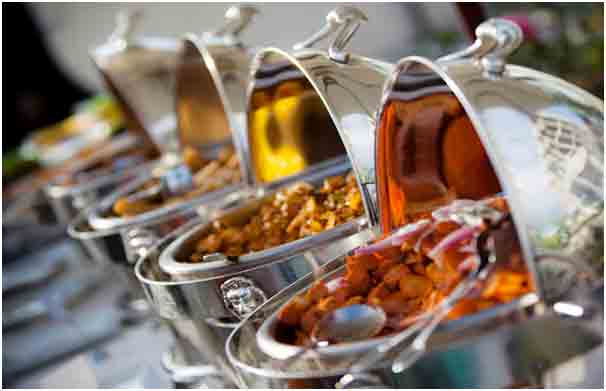 Food is the basic need which is to be taken to survive. Every living thing needs food. Human and animals need food for gaining nutrition & energy to work.
Historically, food was secured by two methods: agriculture and hunting. But now a day food is being provided by food industries because of increasing population.
The security and safety also monitored by the agencies like International Association Of Food Protection, World Resources Institute, Food and Agriculture Organization, etc.
Types of food
We get a different type of food from different resources. Some of these types are available in restaurants as well.
Adulterated food – some other substances are added in the raw form of food to increase quality.
Camping food – food for backpacking and backcountry campaign.
Diet food – it includes reduced fat, carbohydrates, sugar etc. In food items.
Finger food – food eaten through hands or can say, afternoon tea food or snacks
Frozen food – food is freeze in order to preserve it like fish
Kosher foods – food that is consumed according to law
Organic food – produced by organic farming like food additives
This group of people who are providing food services are called caterers. It is a business which provides food at remote sites such as hospitals, hotels, pubs, studios, etc. It aims in providing food to the guests in a social gathering or at some special event. These services vary according to the occasions, parties, festivals, corporate events & informal settings. Catering services are also offered by Indian restaurants. When they have a contract to organise an event or party they made all the arrangements, they have their own team of caterers to do all the work. Even they send them to work for other events as well where they are asking to do so.
Types of catering services
Some services provide a wide variety of services that suits every requirement. Here are some catering services which are offered by almost every company.
Wedding services catering - as the name suggests; supplying sumptuous dishes, on a special occasion, for the boarders of the groom & bride.
Corporate catering - food served in small offices, training and on some regional events.
Cocktail reception - they serve finger food & spectacular drinks
Bento catering - bento means 'convenient'. In this, appetizer, main course & desserts are served in box-shaped case or vessel.
Buffet catering - food is being served by the guests themselves in a social gathering.
Sit-down catering - guests stay seated in the event & food is being served by attendants. This is comparatively expensive
Petite take - away buffet catering – it includes delivering the food at home
Catering services coordinates the creations, preparations, deliveries, and presentations of food. But for convenience one should go for the nearest catering service called catering near me.
Challenges face by catering services
They may face some challenges also like lack of the manpower & attrition, food inflation, food safety regulation, taxation trauma, etc. To become the best Indian food catering one has to face all the challenges mentioned above with no compromisation in food, services, management & quality. But as nature's rule, no one is completely perfect but can be at the highest among all known as best.
Always prefer the catering service which is near to you. Because they are acquainted to you and can provides discounts and feasible rates.